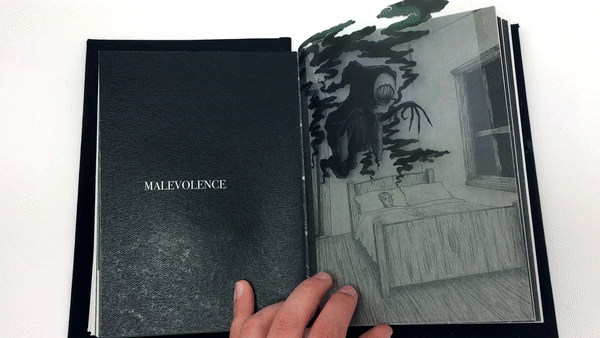 ILLUSTRATIONS
Packaging design for Peruvian Chocolatier, Death by Xoko.
ILLUSTRATIONS
Digital | Print | Pen | Motion
Illustration is an important step in my design process for finding creative solutions to the problems us designers are trying to solve. I use an adaptive illustration style in accordance to what style of project I am working on. Below are examples of that in projects, freelance, and personal work.
HELLO STRANGER ON THE STREET, COULD YOU PLEASE TELL ME HOW TO TAKE CARE OF MY BABY? | McSweeney's Article
For this project, I designed and developed a single-page responsive website for a McSweeney's short essay, using HTML/CSS. My article was about a mother who was approached on the street by a stranger who knows 'all' about how to raise a baby. The mother takes advantage of this situation ask her a bunch of ridiculous rhetorical questions. My solution was to create children book-style illustrations to fully embrace the "mom" target demographic of this article.
PANDORA'S BOX
For this project, I was in a team with nine other members where we had to produce ten book copies of a topic of our choosing. We chose to explore the evils of "Pandora's Box" and were given abstract 'evil' words to visualize. I created my two designs in Photoshop, lead the production team members, and worked closely with other members to ensure cohesion of designs and pages in the final physical book.
BOOK TITLE SEQUENCE | Motion Graphics
STOP MOTION | Motion Graphics